5 Best WordPress RSS Feed Plugins 2019
Before we get started, I will give a brief introduction about what is RSS feed and the significance of RSS feeds.
What is RSS?
RSS stands for Really Simple Syndication, but it could also mean Rich Site Summary or Real-time Simple Syndication. It is an XML-based content format that updates the user on the latest news, articles, headlines and content from all of their favorite websites.
Since it has been around for a long time, many have assumed that RSS feeds have withered away in time, just a little bit at least. But I'm here to dispel such faux nonsense. In fact, there are quite a lot of professional WordPress developers who are developing a slew of RSS feed plugins even as I speak.
So yes, RSS feed isn't really going anywhere anytime soon. Imagine the kind of traffic bloggers and site developers can attract with this wonderful method especially if you're running a WordPress site. Which is why I have proud to share this list of possibly the best WordPress RSS feed plugins there are today:
1. Category Specific RSS feed Subscription
With this  WordPress RSS feed plugin, you can show your visitors a menu that consists of multiple RSS feed subscription options other than your regular subscription option.
If your site covers a lot of topics and your visitors don't know about them, then it could be problematic as they would be getting plenty of notifications of articles that they are not interested in.
That's where this RSS feed plugin comes to your rescue. It allows you to show category specific RSS feed for all of your categories. Interestingly, you can even configure up to 8 different custom topic-specific RSS feeds.
This WordPress RSS feed plugin allows you to create an RSS feed that is specific to your tags using nothing more than a simple shortcode.
Also, if you want to create RSS feeds for a particular article, then this WordPress RSS feed is the best option for you.
You can add this RSS feed plugin to the sidebar from the widget menu. Also, you can add a shortcode [category_specific_rss_menu] to your posts and pages.

WP RSS Aggregator is highly revered for being the first and best RSS plugin that is responsible for easily importing, merging and displaying RSS and Atom feeds on your WordPress site. With more than 40,000 active installs, WP RSS Aggregator is one of the most popular WordPress RSS feed plugin.
It is the most robust and sleek WordPress RSS feed solution there is. The free version of this plugin lets you aggregate as many RSS feeds from over a number of sources as you like. You can also stagger them for the sake of better performance.
By using WP RSS Aggregator's shortcode and its parameters, you can display all the important feeds from either single or multiple sources from any spot of your WordPress site.
The free version of this WordPress RSS feed plugin lets you import the unlimited number of feed items for your RSS feeds. You can also display feed items by using only the shortcode. It also allows you to import feed items with unique titles. Limiting feed items is also possible through this RSS feed plugin.
Also, you can also link the title and source to the original source.
If you're looking for a WordPress RSS feed plugin that helps you in syndicating, curating, importing, merging and displaying complete text RSS and Atom feeds on your WordPress blog. The way this works is that it fetches an RSS feed and then publishes the full article of each feed item as a separate post.
Bloggers can make use of content syndication, which allows them to import the RSS feed from other blogs for their niche. This way, they can share relevant data with their visitors or readers. It is also quite the shortcut alternative to writing a blog post of their own from the ground up.
The plugin has a pro feature as well but the free version comes with a load of features as well. Using the free version of this WordPress RSS feed plugin, you can import feeds automatically using cron. It also allows you to import the full-text RSS feed content and display the full content of your articles
Also, you can choose to display only the titles of your posts in your RSS feeds. The plugin also gives you control over the number of posts and category in your feed. You can also set the author for your imported content.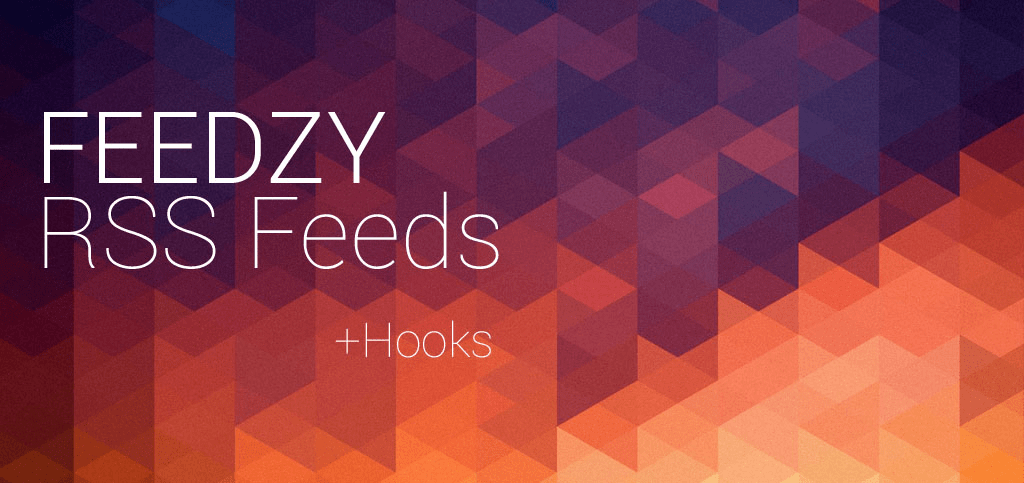 Aggregating feeds has never been more fun or even easier than with Feedzy RSS Feeds. You get to curate, and display feeds in your posts or pages with the help of shortcodes and widgets. Here are some of the key features that help it stand out:
• Mobile-responsive: Every one of the displayed feeds are responsive, even the one with images. The caching is done automatically, letting you breathe in a sigh of relief when it comes to page loading times.
• Shortcode-friendly: The plugin generates all of the shortcodes for your posts. You can choose how to display the feeds on your site with the editable shortcode parameters.
• Images Appear In Feeds: You can make your feeds more interesting by adding in the first image of the aggregated content. Or you could just pick out a custom image that you want to be featured alongside the feeds.
• Unlimited Feeds: You have all the freedom to add in as many feeds to a single page as you like. You can even use the same feed shortcode from other posts and pages.

Give your RSS feeds a little flavor in order to prevent them from turning out bland and boring by adding some attractive featured images in your site's RSS feeds with 'RSS with Images'. It even comes with customizable sizing options.
It works very well with Mailchimp's RSS-to-Email campaigns, which allows you to get more out of your email newsletters. You can even customize the XML encoding of your RSS feed. The only downfall to this is that it won't add any existing images to your feeds, not like that's much of a big deal.