Two Ways to Retrieve Your WordPress Password
Sometimes you forget. You might find it annoying, but when there are so many things to do and remember on a daily basis, some things slide through your mind and out your ear, like perhaps your WordPress Password to log into your admin panel for WordPress. This article will explain three ways for you to be able to retrieve your WordPress Password, especially if you have a self-hosted WordPress blog.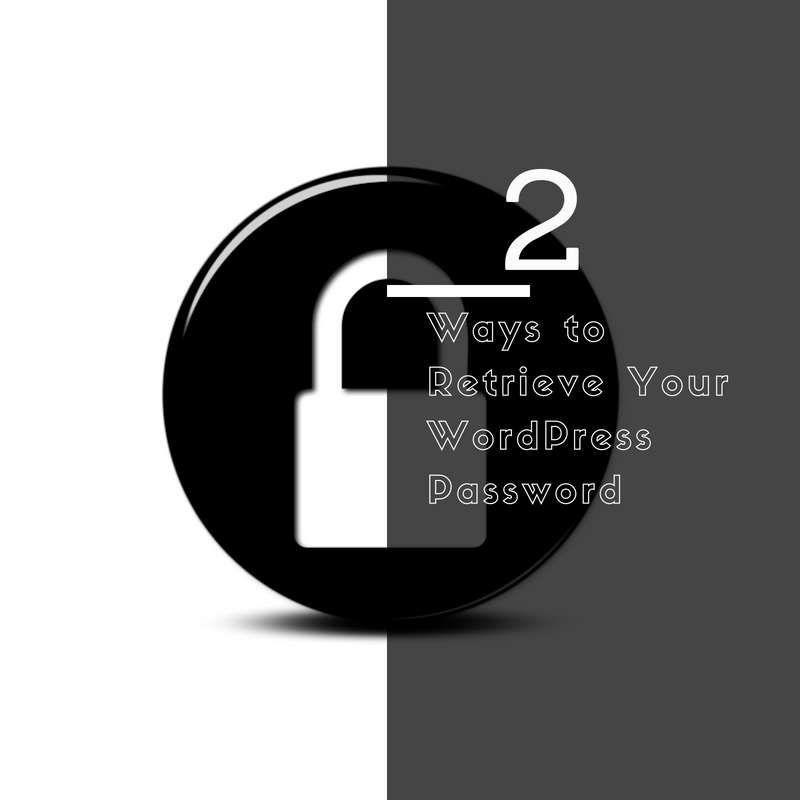 There are other questionable ways, but until those can be worked out with the most current version of WordPress, I will not list them. As a side note, you should try to put your admin username and password in a safe place. I recommend keeping some type of small 'book' where you keep your login information.
1. When you set up your blog either manually or with cPanel Fantastico, Softaculous or other auto-install programs, you told the script an email address and a WordPress Password to log into your admin panel. On the login page (example: http://yourblog.com/wp-login.php), there is a link to retrieve the password. You simply enter your email address and it will send the WordPress Password to you.
2. You can reset your WordPress Password through your MySQL's phpMyAdmin. Take caution as these directions might differ depending on your server's installation of MySQL and PHP. As a note, you can ask your host if they are using the most current version available of MySQL and PHP on your server even if you are a shared client. If they are not, you should be able to request them to upgrade.
Go to wp_users and click 'browse.'
On the user_pass field, click 'browse' and find the ID number associated with your login.
Once you find the ID number(should be only one), click 'Edit.'
Delete the password content.
Type your new password.
Select 'MD5' in the drop-down menu.
Click Go or Save at the bottom of the screen.
Go to the WordPress blog tab and test the new password. Just in case this did not work, start the process over and try again.
You can go to the WordPress Codex under Resetting Your WordPress Password to learn more ways and some I did not include here.
Of course, you could use third-party password services like LastPass to help you keep your password which can be used on mobile and desktop.