Best WordPress Resources For First Time WordPress Users
WordPress has become very popular through WordPress resources over the past couple of years and today it powers more than 20% of sites on the Internet; no other content management system comes close to its widespread usage. It's so robust that you can easily create just any type of website without spending much money.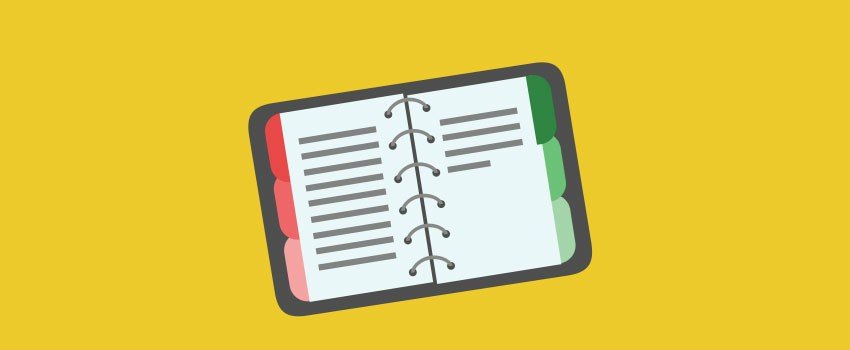 There are still a lot of people who don't much about WordPress. So I thought, it might a good idea to assemble my favorite WordPress resources into a WordPress Handbook list that has everything all in one place for folks who are new in the WordPress land.
WordPress Blogs
The land of WordPress is filled with a ton of WordPress blogs and constantly growing that it's hard to stay on top of it. The following blogs are filled with a good amount of useful tutorials & WordPress resources that will help you to stay up-to-date with WordPress.
WPKube – One of the best and oldest WordPress resources sites alive, though I might be a bit biased.
TorqueMag – A great resource site to keep your mind updated with daily WordPress news. Run by the same guys who started WPEngine.
WP Beginner – Syed Balkhi runs the most popular unofficial tutorials blog for WordPress, where he provides tutorials, free videos, and deals. Apart from running the beginner blog, Syed also speaks at various WordCamps.
WPMU – James Farmer runs this popular multi-authors blog filled with advice on themes and plugins.
Tom Mcfarlin – This is a blog where Tom shares tutorials, tips & other useful WordPress resources.
DigWP – The blog runs by two awesome guys – Chris Coyier and Jeff Starr. They have some excellent tutorials on improving your WordPress blog.
WP Mayor – Another great WordPress blog with a lot of amazing content by Jean Galea.
WP Explorer – One of the oldest WordPress blog with tons of freebies – themes, plugins & other useful stuff. The blog is owned and managed by AJ Clarke.
Justin Tadlock – Justin has some great and detailed tutorials on WordPress.
Blondish.net – Blondish.net is run by Nile Flores, where she shares her knowledge on various topics such as plugin development, general tutorials, tips, and blogging.
BobWP – "Learn WordPress online with bobwp"… A fantastic blog full of WordPress tutorials, tips, and videos.
Paulund – Paul has a great collection of useful code snippets and WordPress tutorials.
Chris Lema – Chris Lema writes a ton of useful stuff about WordPress.
WP Superstars – Created by Adam Connell. This blog has some interesting WordPress posts for beginner and intermediate users.
WPLift – Another great and popular resource site to help you get most out of WordPress.
WPGlossy – Newest addition to the list of popular resource sites, created by Nirmala.
WordPress Information
Useful Information to help you learn more about WordPress.
WordPress Codex – The online manual for WordPress and a living repository for WordPress information and documentation.
Make.WordPress –  This site is the home for official WordPress resources to help people develop for WordPress.
WP 101 – The most affordable and fastest way to learn how to use WordPress!
The 100 WordPress Related Blogs – A collection of 100 WordPress related blogs you need in your life.
EasyWPGuide – An online & free downloadable manual for the how to do things with WordPress.
iThemes Tutorials – iThemes has an amazing collection of useful WordPress tutorials. (thanks Walt for sharing ;))
WordPress Books
These following WordPress books will give you detailed information on WordPress fundamentals and learn from the experts.
Pro WordPress Design & Development – The book includes real-world examples for load balancing and multiusers, the book replaces some of the more basic material with more advanced content.
Pro WordPress Plugin Development – This comprehensive & professional development book shows you how plugins work, reviews the tools and APIs available in WordPress, and demonstrates how to extend the functionality of WordPress with plugins.
WordPress for Dummies – This guide is written by Lisa Sabin-Wilson and covers all the features and improvements in the most up-to-date version of WordPress.
WordPress All in one for Dummies – Eight mini-books provide you with expanded coverage of the most important topics to the WordPress community, such as WordPress basics, theme designs, plug-in development, social media integration, SEO, customization, and running multiple sites.
Digging Into WordPress – DigWP book is for beginners and intermediate users who want to learn it all and get the most out of WordPress. The book is available in both PDF and print version and is used by dozens of colleges and thousands of WP users.
WordPress Podcasts
Listening to some of the fantastic and finest WordPress Podcasts will not only give you the latest information and news but will also help you in improve your site.
Hello Dolly – Hello Dolly podcast started by the same guys who created some awesome products such as 8Bit, WPDaily StandardTheme, Team Science and soon to be launched Eve.io. Hello, Dolly is one of the finest WordPress podcast available today. A few weeks ago, I even did a short interview with one of their co-founders – John Saddington.
PleaseAdvise.Fm –  An occasional WordPress podcast by Mike McAlister, Jake Caputo, and Chris Molitor.
DradCast – A couple of prior military geeks, a few adult beverages, and all things WordPress discussed. Although not limited to WordPress alone, the DradCast is a weekly video podcast that primarily concentrates on the latest news around WordPress. Started by two successful entrepreneurs – Brad Williams & Dre Armeda.
Your Website Engineer (suggested by Ileane) – Dustin's podcast is home to several WordPress tips and tutorials and he has more than 117 podcasts in his collection.
Popular Themes
There are a ton of WordPress theme shops, which makes it really hard to choose a quality theme. The following are the most popular and well established premium theme providers:
StudioPress – Most of their themes are built on the fantastic theme framework – Genesis, the same framework that I am using here on WP Kube. They have a great collection of free & premium WordPress themes. Genesis is the framework that is used by hundreds of thousands of site owners. Here are a few great WordPress resources for Genesis users:

Genesis WordPress Theme Framework By StudioPress
50+ Best Responsive Genesis Child Themes for WordPress
The WP Chick – Kim Doyal has a lot of tutorials that span most areas newbies might need help with, from installing WordPress to using Genesis theme.

Elegant Themes – If you've have been following me for a while now then you know how much I love ElegantThemes. They have some of the best designs & well-coded WordPress themes. Don't forget to use our ElegantThemes coupon to get 20% off on developer package.
ThemeForest – isn't the place where I usually go for themes but they do have some great quality themes.
FancyThemes – A premium theme shop where you can find awesome themes that are simple to use and customizable to fit your needs. They also have a good number of free themes that you can try before purchasing the premium ones.
WooThemes – What started with 3 people team has now become an international team of designers, developers, and support ninjas catering for a passionate community of hundreds of thousands of users. The company also builds some of the best WooCommerce theme for WordPress.
MeridianThemes – Another great theme shop that has a dozen of high-quality WordPress theme for different niche's.
Essential Plugins
Following are the essential plugins that every WordPress blog needs to have. These plugins will not only be going to help you improve your WordPress website, but also help you in getting more engagement and traffic.
WordPress SEO by Yoast – This is a must-have plugin for WordPress websites. Write better content and have a fully optimized WordPress site using this great plugin.
Akismet GASP – The best anti-spam plugin that helps to fight a ton of spam comments. A lot of people in the comments recommended "GASP" to be the best anti-spam plugin for WordPress. I think there are few reasons why Aksimet isn't a great plugin because it catches a lot of spam comments and if you're running a non-personal or business blog then you have to pay $5 / month.

GASP Plugin: Confirm you are NOT a spammer!

Backup Buddy – Want to wake one day seeing all your creative and hard work is gone? If your answer is no, then I have a great solution for you – Backup Buddy plugin, a powerful backup plugin for WordPress. It's the same one that I uses for all my sites and recommend to everyone.
Contact Form 7 – This is a great plugin for setting up a contact form without any efforts. It takes less then a minute to set up everything. If you're looking for more then a contact form, than I would advice you to go with Gravity Forms.
Subscribe to comments – Subscribe to Comments allows commentators to e-mail notifications for subsequent comments made on a blog post.
Beaver Builder – Allows you to build sites without touching a single line of code. It works with any theme or framework.
W3 Total Cache – This plugin does a very good job of improving the speed of your WordPress site.
Pretty link lite – I have tried a lot of premium affiliate management plugins including Ninja Affiliate, Pretty Link & Thirsty Affiliates and there is no better plugin than Pretty link lite as it doesn't cost anything. If you have money then I would suggest you to either go with Ninja Affiliate or Thirsty Affiliates.
SoliloquyWP – The plugin is packed with many incredible features that allows you to add a solid slider to your website.
OptinMonster – The most complete list building plugin for WordPress. It adds a popup box that appear when users are browsing your website, and can get you more subscribers, if used correctly. The plugin is pretty expensive, but if you don't want to spend money, here's a great new free popup plugin.
WordPress Hosting
The following WordPress resources managed web hosts specialize in WordPress development and provide extensive support & are exclusive only to WordPress-powered sites.
WP Engine – The Hassle free Managed web hosting for WordPress sites, the price starts at $29 / month and scales up to $249 for much larger blogs. If you want to learn more about WPEngine, check out our review.
SiteGround – Another great managed hosting for WordPress businesses and agencies with price $5 / month.
InMotion hosting – Shared hosting with super low prices, perfect for beginners or small business owners.
Flywheel – Flywheeh is a well known managed WordPress hosting provider and pricing starts at $15 / month. This site (wpkube.com) is also running on Flywheel hosting, see our review to know more.
Kinsta – A managed WordPress host powered by Google Cloud and specialized in high-traffic sites. Plans include features like 12 global data centers, automatic scaling, free website migrations, PHP7, SSH access, free SSL, and much more. 24/7 support provided by WordPress experts.
WordPress VIP –  The VIP hosting is used by big companies and pricing starts at $3,750 /month.
WordPress Tools & Services
The following WordPress resources tools and services will help you manage, monitor and improve your WordPress site or blog effectively with out spending much money.
ManageWP – Manage multiple WordPress sites from a single dashboard and save a lot of your time. A great service with fantastic support.
Sucuri – Premium security service that helps you keep your WordPress site secure from malwares & virus.
VaultPress – An online protection & backup service by automattic. Their plans start at $15 / month.
MaxCDN – CDN service that gives you the most powerful control panel at a very affordable price. Don't forget to use our MaxCDN coupon code "wpkube25" to get 25% off.
PostStat.us – Post Status is a place to get the most interesting content available in the community in a very short amount of time.
WPMail.me – A free WordPress Newsletter, once a week, with a round-up of WordPress news and articles.