Best WordPress Plugins You Should Use On Your Blog
In this post, you will learn everything you need to know about the best WordPress plugins and you will get the list of the best WordPress plugins to install on your blog.
Plugins are like software that extends your WordPress blog. You can use a plugin to improve the look and feel of your blog design or to add new features or functionality to your blog. There's a plugin for everything. And WordPress Support to help with it.
Activating a handful of essential WordPress plugins is one of the first things I do after I start a blog. Over the years I have tested many of the plugins and this post is my beginner guide to the world of plugins.
1. HTML5 Maps
Interactive maps are a great way for travel blogs to show countries that they've traveled to and where they have content about. These maps have clickable regions or countries to bring people to specific categories on your site. Goats On The Road uses the paid Interactive Maps Plugin ($21) because it's more intuitive and has more features and map options than HTML5, but for a free plugin, you can't beat HTML5 Maps.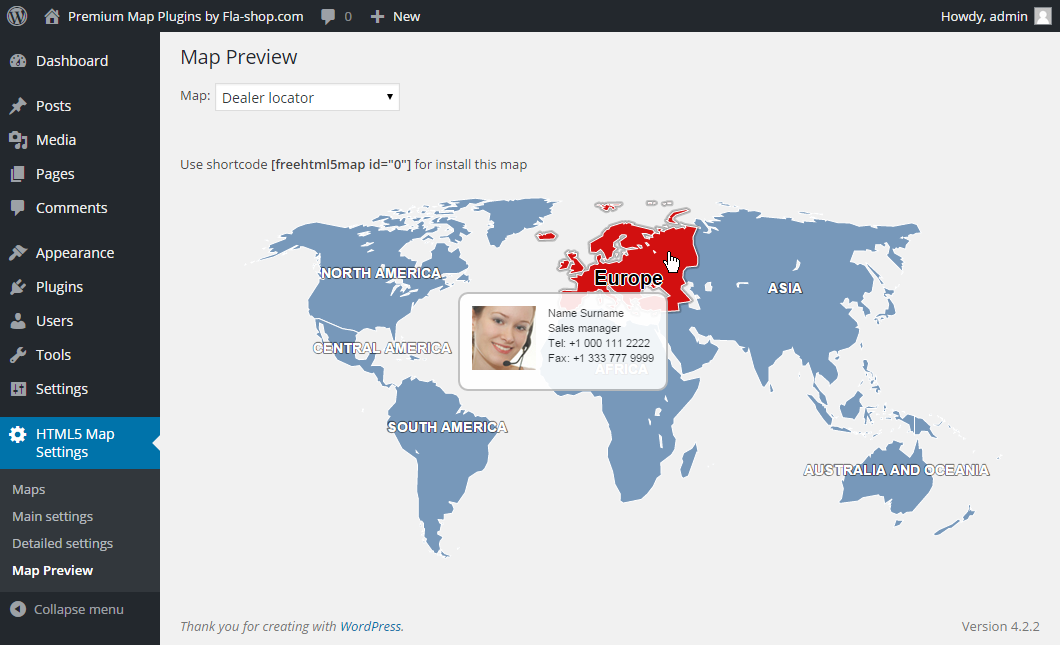 They won't give you all of the maps without upgrading to premium, but at least you'll be able to embed a sleek looking map on your destinations page to get started.
It's worth noting that these maps can load slowly depending on your caching system and hosting plan. If you find that they're loading slowly, it may not be worth it to have this plugin on your travel blog.
2. Yoast SEO
One of the most important factors for growing any new blog is to make sure that your website has a solid SEO (Search Engine Optimization) foundation. This is going to help your site rank in search results like Google and thus, drive traffic to your site.
At the time of writing, Goats On The Road receives over 75% of its traffic from direct organic Google searches. That shows just how important it is to keep search engines and SEO on your mind while building a new site.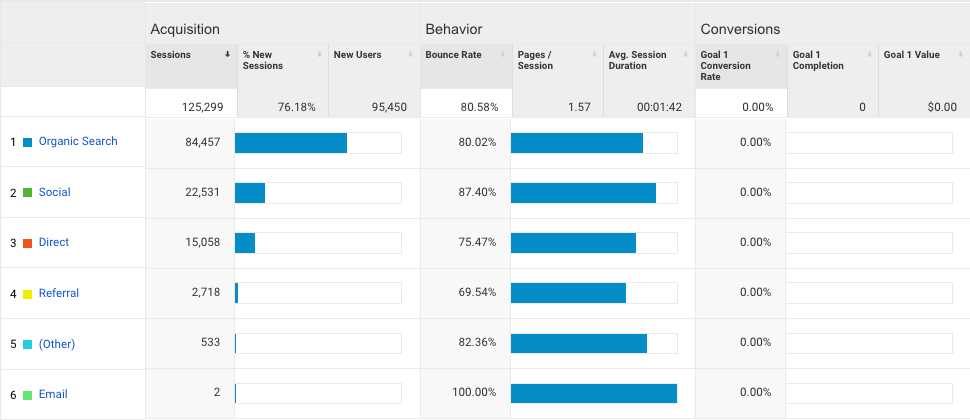 Yoast SEO is a free plugin that allows you to not only optimize your sitemap and readability of your blog but also optimize your on-page SEO directly from the Edit Post screen in WordPress. If you have Yoast, then after you're done writing a post you can scroll to the bottom of the page and check the SEO health of your post before publishing.
Yoast tells you how good your SEO is with a handy green, yellow or red light and gives you dozens of tips on how to add to the post to give it an SEO boost. The plugin will count your keywords, check readability, allow you to edit your metadata, check for optimal length and more.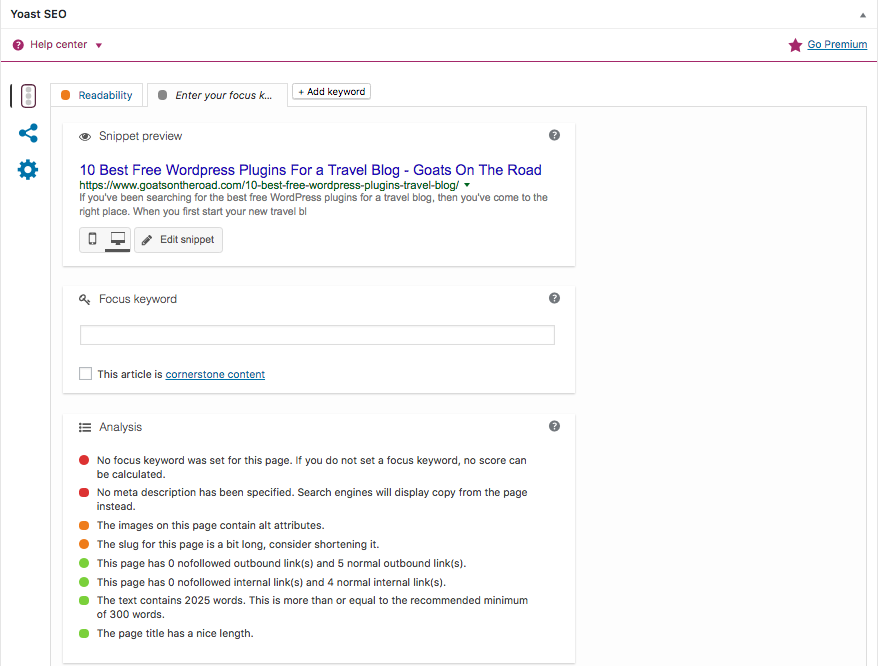 No blog should be running on WordPress without this handy, free plugin.
3. Wordfence Security
Every website is prone to get hacked at some time or another. Facebook has been hacked, Instagram has been hacked and even Google Drive has been hacked, so don't think for a second that your WordPress blog is immune to viruses, malware, and hackers.
Our site was hacked earlier this year, but luckily we caught it early and updated our Wordfence Security plugin to prevent it from happening in the future.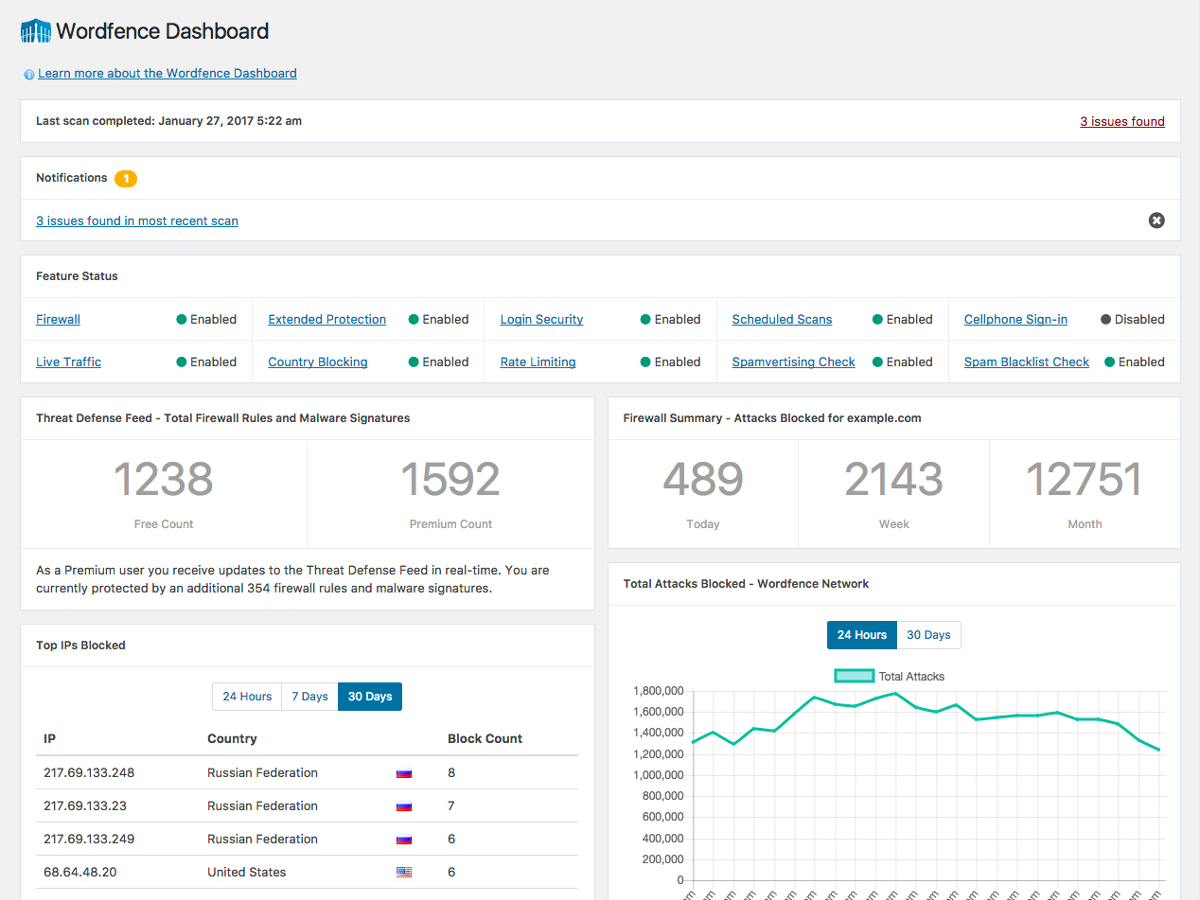 To combat the ongoing online crisis of hacking, you need to protect your site using a security plugin. Wordfence is powered by a constantly updated Threat Defense Feed and Web Application Firewall which helps to stop your site from getting hacked.
If you're reading this post and you don't have any sort of Malware security plugin installed on your blog, you should stop reading this right now and go download one from the plugin directory. We use Wordfence and it seems to do the job (so far).
4. TinyMCE Spellcheck
I have no idea why WordPress doesn't have a built-in spell check and grammar check in the edit post dashboard, but until they do, the TinyMCE Spell Check plugin is an absolute must for travel bloggers.
I'm not saying that it catches everything. If you're a long-time reader of this blog, you've still probably seen a few grammatical errors and spelling errors, but this plugin easily cleans up 90% of your incorrect English.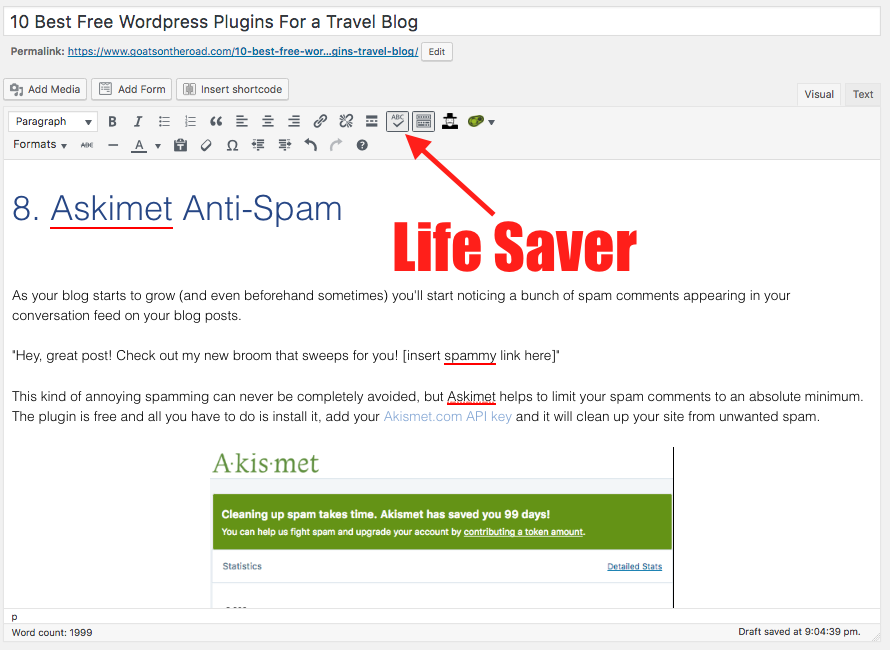 Your readers will expect you to be somewhat professional in your blog posts, and if they're forced to read through a slew of mistakes, then you'll immediately lose credibility and they'll likely click away to another website.
The TinyMCE Spell Check adds a little ABC icon to the WordPress Edit Post screen and when you click it, it will underline all of your spelling errors. It also checks for grammatical mistakes and it will offer suggestions if there are multiple ways a certain sentence or phrase can be written.
5. W3 Total Cache
A caching plugin is vital to ensure that your website is running as fast as possible. But what is caching? Basically, web browsers like Google Chrome and Safari actually save data from websites that users visit frequently. So if you visit Goats On The Road, your browser will cache (or save) some of our images, website layout, and videos so that the next time you visit, you don't have to wait for your internet to load the content, it will already be cached in your browser.
To ensure that your website is caching your content and serving it to web browsers around the world, you need to have a good caching plugin. W3 Total Cache has long been one of the most recommended caching WordPress plugins for WordPress and it's pretty easy to install and implement.
There are 16 pages of settings for this plugin, but you don't really have to tinker with any of these settings. The plugin will optimize itself for your site and you can pretty much let it run right out of the box. For further you can ask to WordPress Support.